Porque El Amor Manda (340 posts in 89 threads)
Novela de Televisa (Mex.) Estreno 8 oct. 2012.
Starring Fernando Colunga, Blanca Soto.
USA (Univision)Start Date 11 Mar. 2013.



Welcome to
Foro.Telenovela-World.Com!

haha, marisela! how does it feel?
Author: riv (---)
Date: 06-06-13 06:07 PDT

she made such an utter fool of herself in front of that uppity womin. at first, i thought the way that womin was looking at her, she'd be her mother. the old long lost mother trick. but she was just as rude to marisela as marisela is to everyone else she thinks she's better than.

mr big nose. i hope he gets kicked out on the street. he can go live with panfilo. that'd be the perfect twist.

i'd like to see doña su end up with panfilo. i sure as hell don't want her to be with alma's pig of a father. i hope that pig dies. but i'd kinda hoped panfilo and chatita would be together.

i always hate it when the protag that's been treated so crappy by everyone is all nice to them. i'd rather they just stay neutral. it doesn't make me feel like there's hope for the humin race when one person is nice to those who were mean and the biblical implications are so lame, especially with jesús being the name they chose. <rolls eyes> lame, lame, lame.

lastly, we have creepo getting ready to haul off and punch creepa the duck in her nasty face. that look of horror she got...to me, that means she'll suddenly see what a waste creepo is and turn on him and rat him out to alma. they should've hauled her off to jail for a couple nights. she can't afford to pay a lawyer to get out, so it'd do her some good, although alma would've saved her. i wanna see alma slap her about 20 times for cheating with her prometido while smiling in her face. but noooooooooooo, she'll go the jesus route and be all nice and forgive her and bla bla bla. so dumb.

and is it just me or does this seem to be coming to an end? it hasn't been on very long and i canna believe it'll be shorter than ES, which is now starting to have too many side stories and it's dragging for me.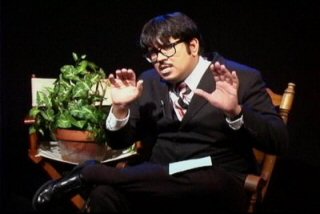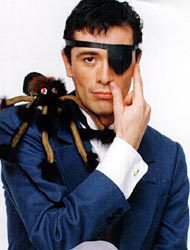 | | |
| --- | --- |
| | haha, marisela! how does it feel? new |

riv
06-06-13 06:07 PDT
Sorry, we are backing up the database.
You can read, but you can't post
Backup started: Sun Feb 14 01:00:01 PST 2016
For comments, suggestions, or complaints about the forums come to the Forum Forum
Para comentarios, sugerencias o quejas sobre los foros, entre al Foro del Foro
Shop at Amazon? Or Maybe Help out Telenovela-World and go there by way of these links.

(tw4 - Database time: 3.360 sec)